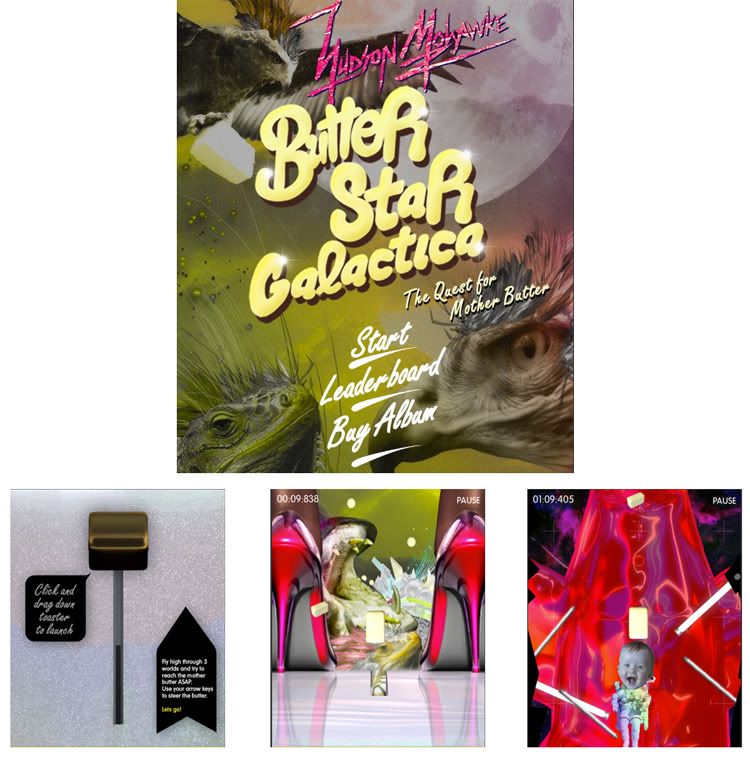 Hudson Mohawke - Butter Star Galactica

Here at QUARTER, we never want to see you bored so we will be posting new and exciting thing weekly to you can keep your mind active and satisfied.
To promote Hudon's Mohawke's (an electronic DJ from scotland) new debut album, Butter, you can get your game on with Butter Star Galactica, where with every level you complete, you will unlock an exclusive track from his album to download and keep. Travel as a butter block through weird and wonderful worlds with intense graphic and electronic backing musik.
To start playing now by going clicking on the image above or go to Hudson's myspace and listen to his music by clicking
here.
We have been playing for hours.
Check back for more boredem busters soon.
EMMA C